The Effects of Tardiness to the Academic Performance of the FCIC First-Year College Students Enrolled in A.Y. 2022-2023
Abstract
Many problems can affect the academic performance of the students. One of these is tardiness. It can widely affect the academic performance of the students because of missed classes or instructional hours of learning. It may cause failed accomplishments in homework, written exams, and projects. It may become a habit of some students that may lead them to more serious problems like the poor learning process. A quantitative method was used in the study. The study was conducted in Franciscan College of the Immaculate Conception. Using a correlative research design, this study assessed the effects of tardiness on the academic performance of FCIC 1st first year college students. There were some identified factors causing tardiness: distance between residence to school, availability of transportation, sleeping late, waking up late, peer influence, laziness, traffic, household chores, health issues, financial problems, being a student parent and using gadgets. There were four identified effects to be affected by students' tardiness such as student's grade, academic output, being not attentive and miss important announcements / instructions in class. Data were collected by distributing questionnaires to 194 first year college students through purposive sampling. The data were analyzed using statistical method specifically the frequency distribution, mean and or percentage. The results of the study revealed that tardiness affects the academic performance of the FCIC 1st year college student especially with their grades. The results revealed that distance between residence to school are the most common factor of tardiness. This study adds body of knowledge and benefits of the educators, instructors, and students on the problem of tardiness of students for their teaching and learning.
Keywords:
Tardiness, Academic Performance, Students' Attendance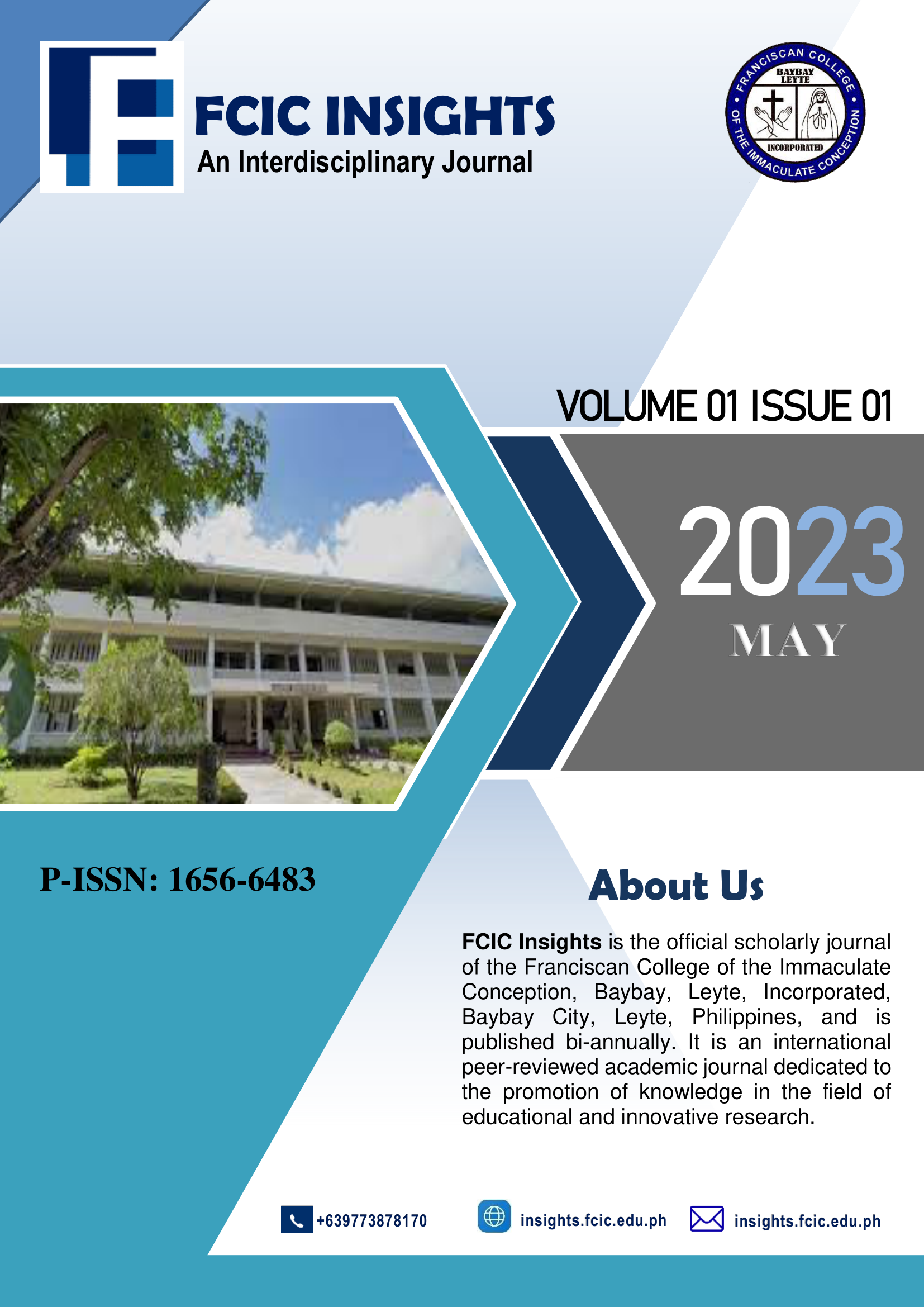 Downloads
How to Cite
Serut, J., Rojas Jr., R., Colvera, I., Majestrado, M. J., Alea, I., & Lim, J. (2023). The Effects of Tardiness to the Academic Performance of the FCIC First-Year College Students Enrolled in A.Y. 2022-2023.
Franciscan College of the Immaculate Conception Insights
,
1
(01).
https://insights.fcic.edu.ph/index.php/fcicinsights/article/view/7